The Grand Lodge of Masons In Nebraska Business Card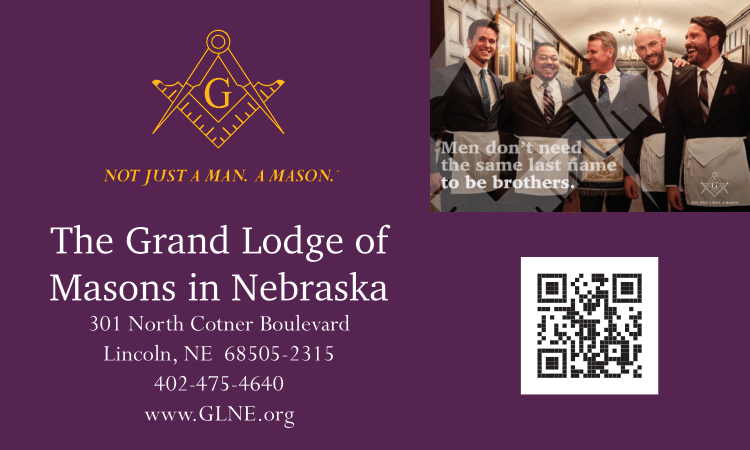 What are the requirements to become a Mason in the State of Nebraska?
To be eligible for membership in the Masonic fraternity in Nebraska a man must:
Be a man eighteen (18) years of age or older.
Be of good moral character.
Be able to financially support himself and his family.
Believe in the existence of a Supreme Being.
Be able to read and write English.
Be a resident of the State of Nebraska for at least 6 months.
If you meet these requirements you will need to fill out a petition which is available in PDF format by clicking here.
After you complete the petition, two members of our lodge will need to sign off on this. If you don't know two members of our lodge, this is not a problem. Just give the lodge a call at (402) 291-1337 or one of the officers a call and we would be happy to assist you in this manner.
The next step in lodge membership is an investigation. A background check is completed and you will meet with two to three members of our lodge. They are there to answer any questions you may have.
After this is completed, we vote on your membership petition at our next regular business meeting. This is held on the first Wednesday of the month.
Finally, you will receive a call from our lodge secretary who will advise you of the next step.