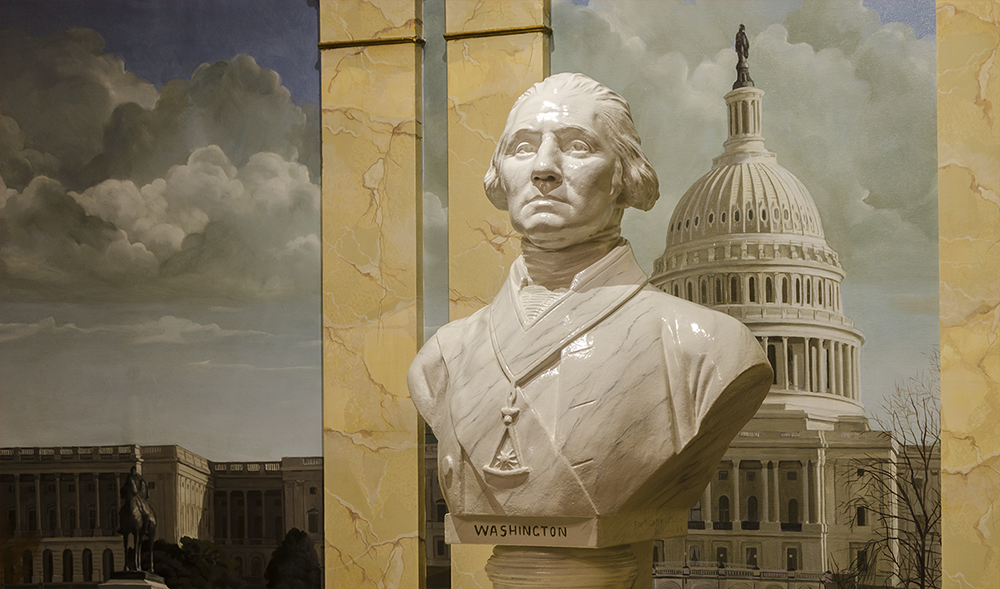 Society of Washington Lodges
Friends and Brothers,
Welcome to Bellevue Masonic Lodge #325's Society of Washington Lodges page.
We have reached our goal of $2,500 in order to become a member of the Society of Washington Lodges. Thank you Brethren!
Information
Member Lodges will be those regular Lodges recognized by the Grand Lodges of the United States who are committed to supporting the Memorial and who make a one-time donation of $2,500.00. The Member Lodges will receive a portrait of Washington with a plaque attesting their membership in the Society.
The Lodge will receive specially-commissioned Society of Washington Lodges jewels and lapel pins for the Officers of the Lodge. Individual Masons belonging in good standing to Lodges that are Members of the Society may also purchase the specially-produced jewels and lapel pins.
The Member Lodges of the Society will be listed on the Memorial's website and in a plaque outside the Replica Lodge Room at the Memorial.
For more information, please visit The George Washington Masonic National Memorial website.
Thank you for your continued support!